---
Location: Basak, Lapu-lapu City, Cebu
Total Subdivision Area in Mactan: 32,110 sq. m.
Total House & Lot Units: 230 units
Featured Amenities
>Landscaped Entrance
> Sophisticated Gate
> Elegant Guardhouse
> Expansive Green Areas
> Tree-lined concrete roads w/ street lights
> Cemented sidewalks w/ street lights
> Cemented Curbs and Gutter
> 24 hour security
> Underground Drainage system
> Convertible Basketball Court
> Intricately-designed Multifunctional Hall
> Paved sidewalks and Street Lamps
> Power and Water Supply
> Perimeter Fence
> Communal Parking Areas
> Lush Parks
> Children s Playground
> TV Cable & Telephone lines Provisions
CALLISTO Model 2 Storey Duplex ( Actual Unit )
ADORA Model Townhouse ( Actual Unit )
ADRINA Model 2 Storey Single Attached ( Actual Unit )
ADAGIO Model 2 Storey Single Attached ( Actual Unit )
A kind of unique concept of model design for usually single type house, to assure the privacy and security of a your family when living here in Modena Subdivison of Basak, Lapu-lapu City, Phlippines.

Proximity and Accessiblity:
Gaisano Grand Mall
Mactan Doctor's Hospital
Mactan International Airport
Commercial Stablishment in Mepz2
Banks
Wet Market
Jollibee
Privtate Schools
ADORA MODEL UNIT
( Actual Unit )

House Specifications:
2-Storey, Townhouse
3 Bedrooms
2 Toilet and Bath
Living, Dining, Kitchen
Carport
Floor Area: 85 sq. m.
Lot Area : 60 sq. m.
Total Contract Price: P 2,387,000.00
Reservation Fee: P 30,000.00
SAMPLE COMPUTATION:
Total Contract Price (TCP): 2,387,000.00
Reservation Fee: 30,000 (Deductible to the equity)

Equity (20%):
6 months to pay = 74,567 per month
12 months to pay = 37,283 per month
18 months to pay = 24,856 per month
24 months to pay = 18,642 per month

Balance (80%): Bank Financing
5 years = 37,588 per month
10 years = 24,710 per month
15 years = 21,704 per month.

NOTE: Reservation Fee of 30,000.00 is non-refundable and
non-transferrable. Including Room and Kitchen cabinet

CALLISTO MODEL UNIT
House specifications
2-Storey Duplex
3 Bedrooms
2 Toilet and Bath
Kitchen, Living, Dining
Terrace
Carport
Floor Area: 79 sq. m
Lot Area : 80 sq. m.
Total Contract Price: P2,671,000.00
Reservation Fee: P 30,000.00

SAMPLE COMPUTATION:
Total Contract Price (TCP): 2,671,000.00
Reservation Fee: 30,000 (Deductible to the equity)
Equity (20%):
6 months to pay = 84,033 per month
12 months to pay = 42,017 per month
18 months to pay = 28,011 per month

Balance (80%): Bank Financing
5 years = 42,060 per month
10 years = 27,650 per month
15 years = 24,287 per month

ADRINA MODEL UNIT
House Specifications:
2-Storey, Single Attached
4 Bedrooms
2 Toilet and Bath
Living, Dining, Kitchen
Balcony
Floor Area: 84 sq. m.
Lot Area : 90 sq. m
Total Contracxt Price: P 3,250,000.00
Reservation Fee: P 30,000.00

SAMPLE COMPUTATION:
Total Contract Price (TCP): 3,250,000.00
Reservation Fee: 30,000 (Deductible to the equity)

Equity (20%):
6 months to pay = 103,333 per month
12 months to pay = 51,667 per month
18 months to pay = 34,444 per month

Balance (80%): Bank Financing
5 years = 51,177 per month
10 years = 33,643 per month
15 years = 29,552 per month

ADAGIO MODEL
House Specifications:
2-Storey, Single Attached
4 Bedrooms
2 Toilet and Bath
Kitchen, Living, Dining
Service Area
Garage
Floor Area: 84 sq. m.
Lot Area : 117 sq. m.
Total Contact Price: P 4,198,000.00
Reservation Fee: P 30,000.00

SAMPLE COMPUTATION:
Total Contract Price (TCP): 4,198,000.00
Reservation Fee: 30,000 (Deductible to the equity)

Equity (20%):
6 months to pay = 134,933 per month
12 months to pay = 67,467 per month
18 months to pay = 44,978 per month

Balance (80%): Bank Financing
5 years = 66,105 per month
10 years = 43,457 per month
15 years = 38,171 per month
STANDARD PAYMENT SCHEME FORMAT:
option 1: Outright Cash Payment on Total Contract Price
Reservation Fee: P 30,000.00
Full Payment of TCP within 30 days - Less 5% discount
Option 2: Outright Cash Payment on Equity
Reservation Fee: P 30,000.00
Outright Payment of Equity within 30 days - Less 2% disxount
Option 3: Regular Equity Payment
Reservation Fee: P 30,000.00
Equity - should be at least 30% of the TCP
30% of the equity - 30 days from reservation date
70% of the equity - 45 days from reservation date
Option 4: Flexible Equity Payment Scheme #1
Reservation Fee: P 30,000.00
Equity can be paid in six (6) montths with zero Interest
Option 5: Flexible Equity Payment Scheme #2
Reservation Fee: P 30,000.00
Equity can be paid in Twelve (12) months with interest.
First 6 months bears no interest
and the second half with 2% Interest per month

ACCREDITED FINANCIAL INSTITUTIONS:
BPI Family Bank; BDO; RCBC; UNONBANK; METROBANK. CHINABANK; PAG-IBIG

Actual Site Development Dated 02-23-12 ( Pls. click to zoom out )
SINGLE DETACHED HOUSE DESIGN!
Modena Mactan House and Lot Subdivision
as the nearest real estate properties to Cebu, which is known inside as fashionable Asian
enthused neighborhoods when
House and lot for sale in Mactan
development is concern. Modena Subdivision have the same types of
project in south of cebu-Minglanilla, and north of cebu-Consolacion thereby to experience a place where typical meets new; where tranquil
meets life's welcome thrust. Thus, discover new dreams and new thrills in neighborhoods that offer you a lifetime of opportunities.
Pls. click images below!
Pls. click images below!
Pls. click images below!
Pls. click images below!
BDO BANK PROMOTIONAL INTEREST RATE!
(JANUARY 2012 )
Budget and project your expenses, knowing your rate and payments will stay the same. You have an option to fix interest rates up to 20 years based on prevailing home loan rate.

Fixed Rates (as of January 2, 2012):
7.75% fixed for 1-3 years
8% fixed for 4-5 years
10% fixed for 6-10 years
11.25% fixed for 11-15 years
Yearly repricing after the fixing period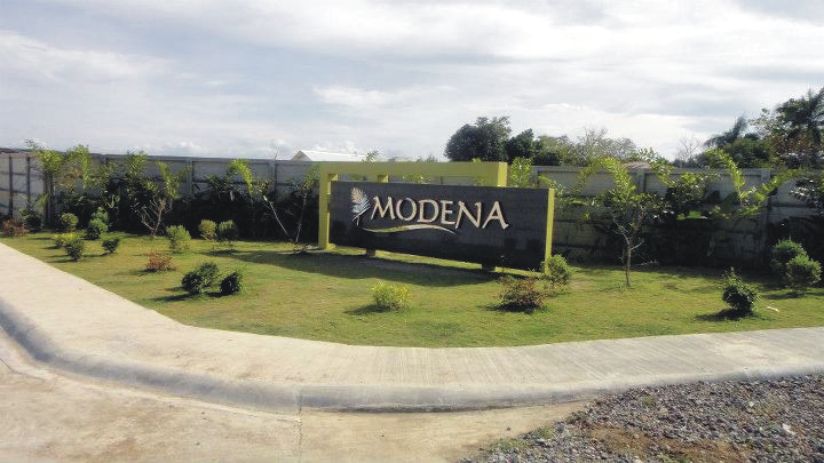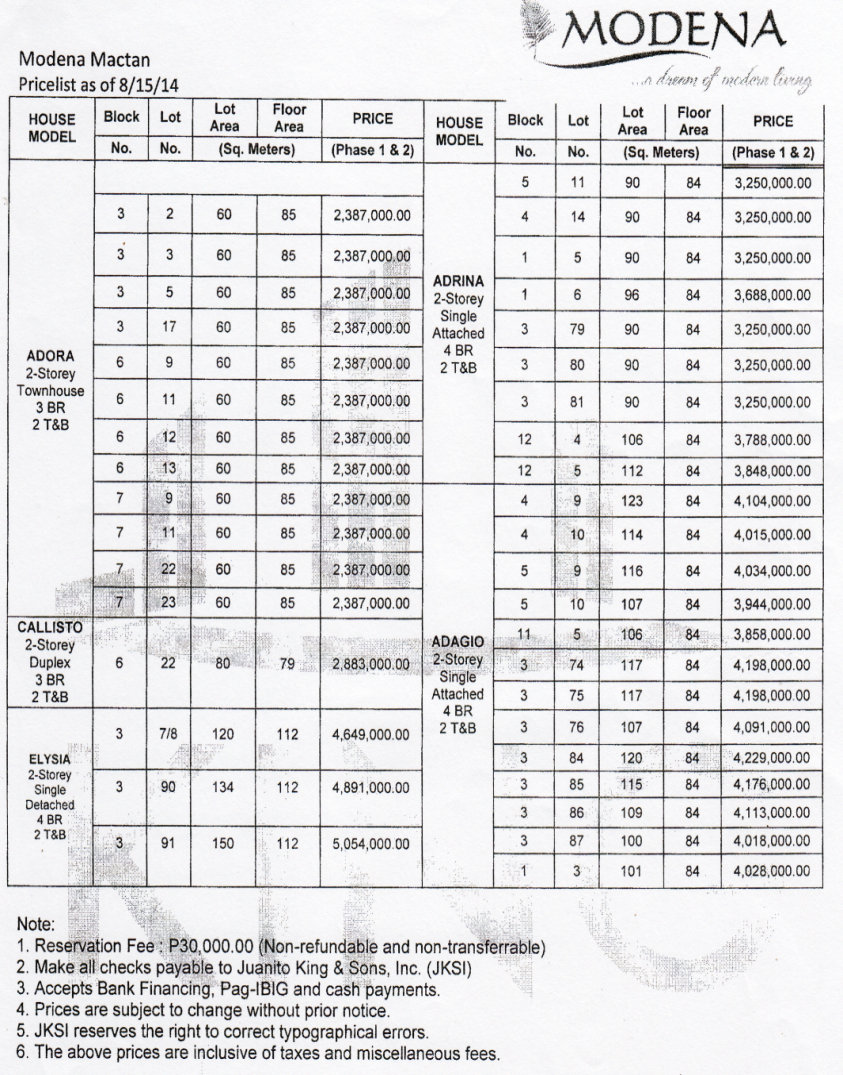 FOR UPDATED PRICELIST AS OF MAY 23, 2015...PLS. REFFER BELOW!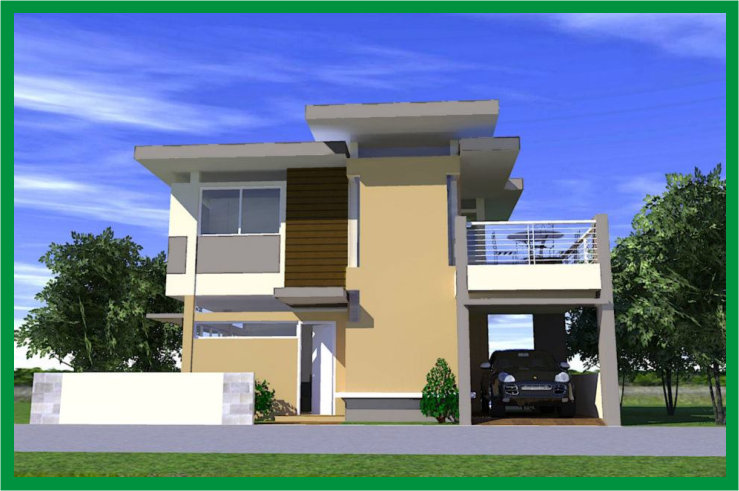 ELYSIA MODEL UNIT
HOUSE SPECIFICATIONS:
2-Storey, Single Attached
4 Bedrooms
2 Toilet and Bath
Kitchen, Living, Dining
Service Area, Garage
Floor Area: 112 sq. m.
Lot Area : 150 sq. m.
Total Contact Price: P 3,200,000.00
Reservation Fee: P 30,000.00 (non-refundable)

SAMPLE COMPUTATION: (Bank Financing)
Total Contract Price (TCP): 5,054,000
Reservation Fee: 30,000
(Deductible to the equity)

Equity (20%):
6 months to pay = 163,467 per month
12 months to pay = 81,733 per month
18 months to pay = 54,489 per month

Balance (80%):
5 years = 79,584 per month
10 years = 52,318 per month
15 years = 45,955 per month

NOTE:
*Reservation Fee of 30,000.00 is non-refundable and non-transferrable
*Each room of every model has cabinet already so with the kitchen
*Free Landscaping
*Price is Inclusive of Taxes and Miscellaneous Fees
*20% DP is Payable 6 months only if RFO Unit.
Accredited Financial Institution:
BPI, Unionbank, BDO, Wealthbank, Metrobank, RCBC, Chinabank, Pag-ibig

Pls. click images below!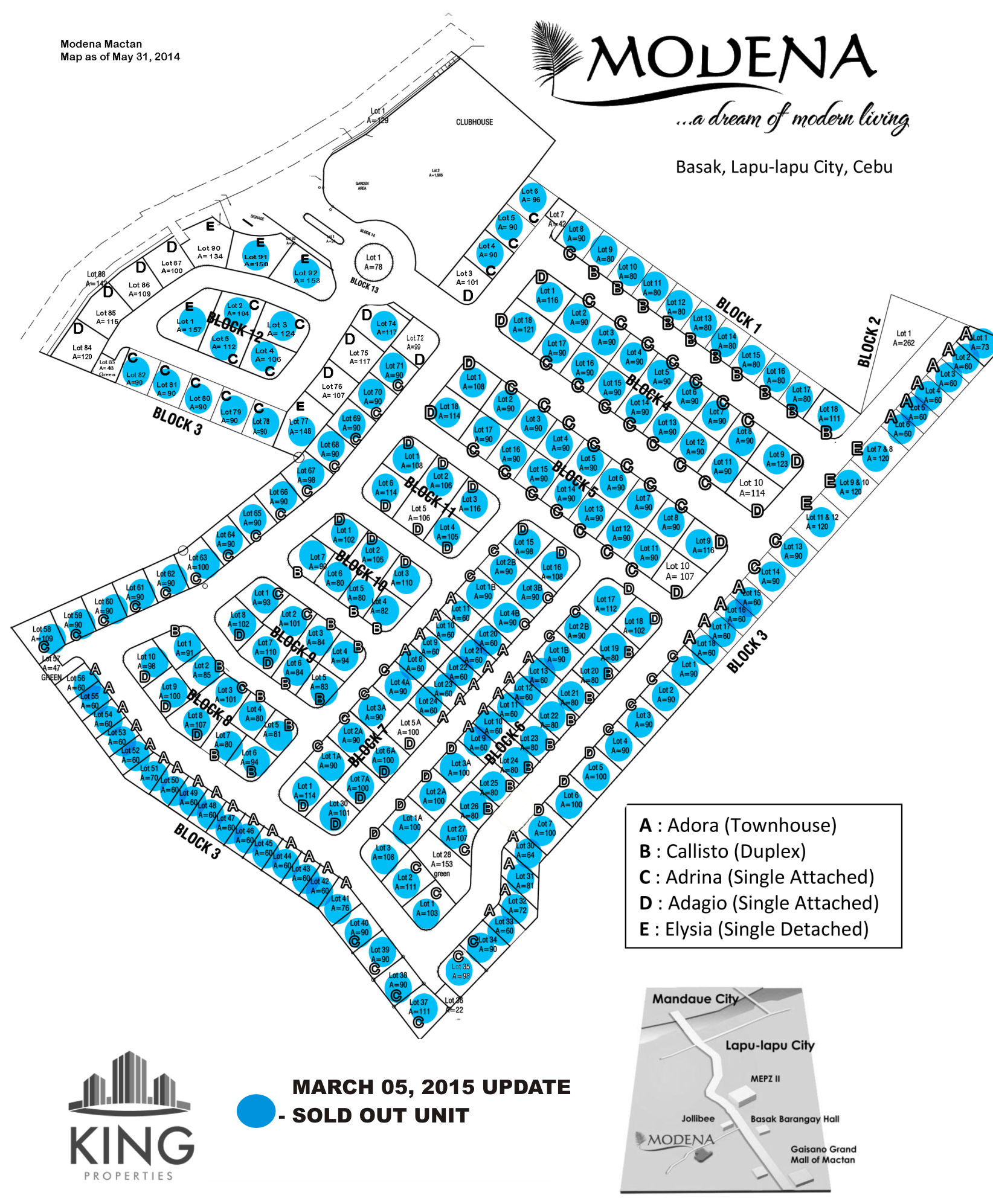 UPDATED PRICELIST AS OF MAY 23, 2015
UPDATED PRICELIST AS OF
MAY 23, 2015
MODENA-MACTAN HOUSE AND LOT PROPERTIES
Basak, Lapu-lapu City, Cebu
UPDATED AS OF MAY 23, 2015
FOR UPDATED PRICELIST AS OF MAY 23, 2015...PLS. REFFER BELOW!
FOR UPDATED PRICELIST AS OF MAY 23, 2015...PLS. REFFER BELOW!
FOR UPDATED PRICELIST AS OF MAY 23, 2015...PLS. REFFER BELOW!
FOR UPDATED PRICELIST AS OF MAY 23, 2015...PLS. REFFER BELOW!
MAY 23, 2015 UPDATE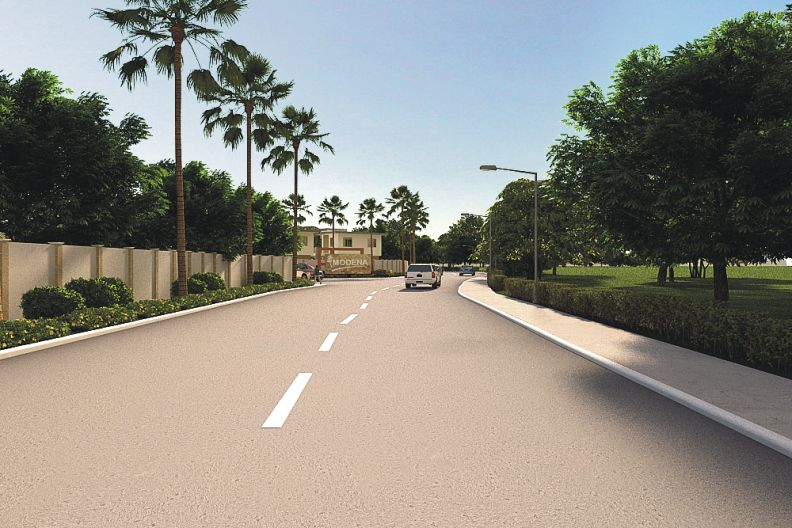 IMPORTANT REMINDERS:
WE DON'T HAVE RENT TO OWN FOR HOUSE AND LOT IN CEBU ANYMORE. FOR THE CHEAPEST CEBU
R
EADY
F
OR
O
CCUPANCY HOUSING, YOU NEED TO SECURE AT LEAST PHP 100,000.00 CASH ON HAND TOGETHER WITH LOAN GUARANTEE COMING FROM BANK/PAG-IBIG IF YOU LIKE TO MOVE IN THE UNIT RIGHT AWAY.
FOR BUYER'S WHO CAN'T AFFORD YET TO BUY THE
RFO
UNIT I SUGGEST TO PREFER GET THE CEBU PRE-SELLING SUBDIVISION. IT'S BECAUSE OF THE LONG TERM EQUITY/DOWNPAYMENT THAT SURELY YOU CAN AFFORD IT. ONCE THE SM SEASIDE MALL WILL OPEN BY THIS YEAR OF 2015 ALL PROPERTIES IN CEBU BECOME VERY EXPENSIVE AND PROBABLY YOU WILL BE RENTING FOREVER
.
Authorizing to Sell Certificate of Registration: HLURB-CVR-A-01-16-0254

16 YEARS SOLID SELLING EXPERIENCED WITH GOOD TRACK RECORD AND ONE OF THE TOP SELLER IN CEBU!
"FOR FREE COMMON SITE TRIPPING VEHICLE THE BUYER MUST INFORM ME AT LEAST ONE DAY AHEAD ( If the developer has a service vehicle). IF THE BUYER LIKE A PERSONAL TRIPPING BUT DON'T HAVE CAR, HE/SHE MIGHT PAY THE MINIMAL COST OF FUEL EXPENSES ( to be refunded once will reserve a unit ) FOR THE PRIVATE AND EXCLUSIVE SITE VIEWING."
BE AWARED OF THE PRICE HIKE IF YOU CAN'T RESERVE EARLIER. BET THE PRICE INCREASE NOW!
I CAN GUARANTEE THAT
I DON'T OVERPRICE
AND YOU MAY GET
THE BEST PROPERTY
.
THE CHEAPEST CEBU CITY HOUSING SUBDIVISION ...KINDLY CLICK HERE
Provider For All Types Of Affordable Cebu Real Estate Properties, House and Subdivisions, Lowcost Housing and Condominiums For Sale!
TO GOD BE THE GLORY!
Copyright © 2011 - 2016, Cebuhousing Webmaster. All rights reserved.
Powered by: www.cebuhousing.net



Disclaimer: All info, data, figure, discount & picture contained in this website are for representation or reference only. We reserve the right to correct any typographical errors.
Just enjoy your search here and hopefully found the right properties for housing, condominium, beautiful & elegant homes in Cebu, Philippines!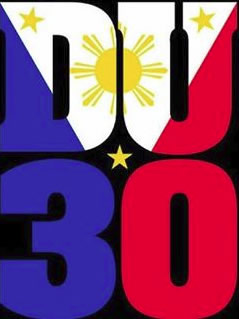 BUSINESS DAYS: Monday to Sunday
BUSINESS TIME:
8am to 5pm

For a site tripping book one day ahead!

For unit reservation payment at any time during office hour.