Affordable House and Lot Property in Cebu City For Sale @ Gio Homes Subdivision
Kalunasan, Guadalupe
Gio Homes Guadalupe Cebu City Subdivision is p
roudly introduce the cheapest among all
affordable properties in
central proper of Kalunasan. It's your chance now to provide home for your family to obtain privacy and quiet living as a reward from your hardwork. Your forcible decision to buy house and lot in this time will make you better advantage since by next year of 2013 expectedly become very expensive. Gio Homes Kalunasan specify its spaciously 2-storey house in a 46 sqm. Lot with a 86 sqm. floor area.
The fully finish house with 3 bedrooms, 2 bathrooms, carport, terrace, family space lounge, cooking area, laundry washing place and storage area.
GIO HOMES KALUNASAN GUADALUPE - PRE-SELLING!
FOR INTERESTED BUYERS...BIG DISCOUNT AWAITS YOU!
FOR ALL CASH BUYERS AND FINANCING BUYERS...BIG DISCOUNT AWAITS YOU!
The all time cheapest residential subdivision property within city proper, located in Kalunasan, Guadalupe Cebu City. As of the moment visibly no community around yet in the area with rough road way. Probably 1 kilometer away from the main road of Guadalupe and indeed "Habal-habal Motor" which is the only mode of transfortation going up to subdivision site.
Indeed, no cheaper house and lot package in Guadalupe or any part of Cebu City center with the price of below 2 million with better location anymore even in the future to come.
MISSING TO PURCHASE OF THIS PROPERTY , ABSOLUTELY YOU MIGHT PURCHASE OUTSIDE CEBU CITY PROPER AREA!
NOTE: Pls. read thoroughly and understand well before asking for a site visit. Yet, don't expect much to get a good subdivision with better location at cheaper price in this time. During our site visit you already have an over viewed and your time won't be wasted...it's better to bring reservation payment in order to get a nice location, this is due to the limited inventory of the project!
*5 minutes distance to walk from the main road
*5 minutes ride going to mini market, banks and Jollibee Guadalupe
*10 minutes ride going to Capitol, Cebu Doctors Hospital and Fuente Osmena
*15 minutes going to Ayala
*very accessible going to anywhere in the City Proper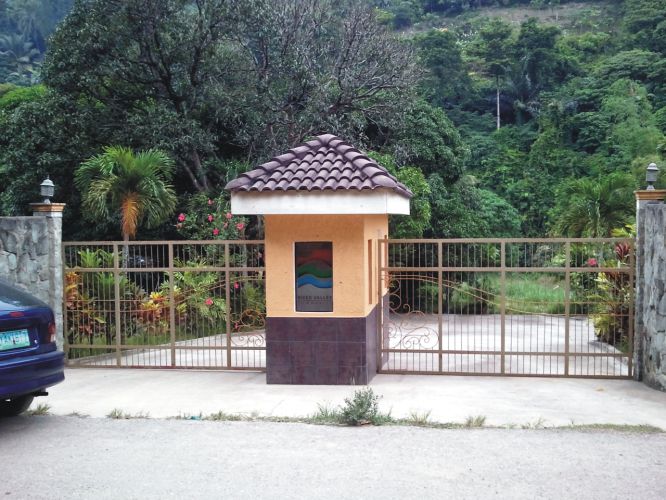 Pls. click images below to enlarge it!
X - SOLD OUT UNIT
Updated as of 02-05-13
X
X
X
X
X
X
X
X
X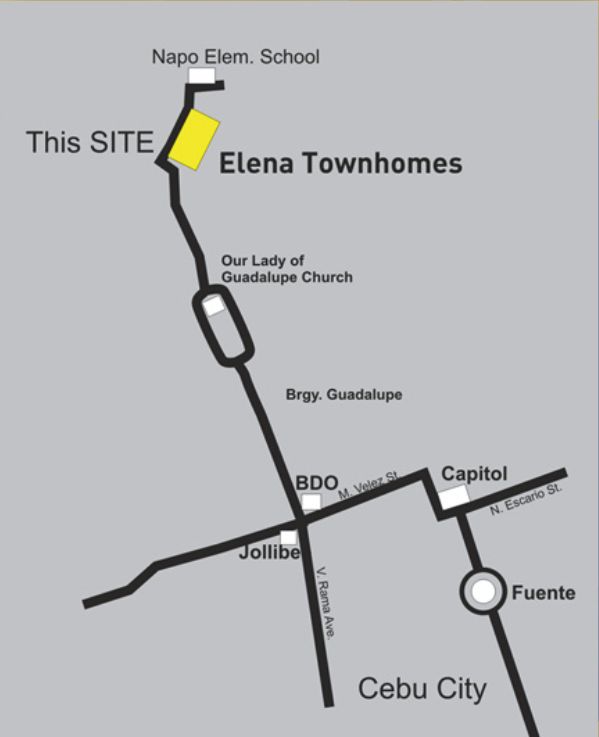 Approx. 920 meters
GIO HOMES SUBDIVISION
X
X
X
X
X
X
X
X
X
X
X
X
X
X

IMPORTANT REMINDERS:
WE DON'T HAVE RENT TO OWN HOUSE AND LOT IN CEBU ANYMORE.
FOR THE CHEAPEST CEBU READY FOR OCCUPANCY HOUSING, YOU NEED TO SECURE AT LEAST
PHP 100,000.00 CASH ON HAND TOGETHER WITH LOAN GUARANTEE COMING FROM BANK/PAG-
IBIG IF YOU LIKE TO MOVE IN THE UNIT RIGHT AWAY.
FOR BUYER'S WHO HAVE NO BUDGET YET I SUGGEST TO GET THE CEBU PRE-SELLING
SUBDIVISION BECAUSE OF LONG TERM EQUITY/DOWNPAYMENT THAT SURELY YOU CAN AFFORD
IT. OTHERWISE YOU WILL BE RENTING WITH YOUR ENTIRE LIFE.
AUTHORIZING TO SELL CERTIFICATE OF REGISTRATION: HLURB-CVR-15-0234 ( APRIL 10, 2015 )

15 YEARS SOLID SELLING EXPERIENCED WITH GOOD TRACK RECORD AND ONE OF THE TOP SELLER IN CEBU!
"FOR FREE COMMON SITE TRIPPING VEHICLE THE BUYER MUST INFORM ME AT LEAST ONE DAY AHEAD ( If the developer has a service vehicle). IF THE BUYER LIKE A PERSONAL TRIPPING BUT DON'T HAVE CAR, HE/SHE MIGHT PAY THE MINIMAL COST OF FUEL EXPENSES ( to be refunded once will reserve a unit ) FOR THE PRIVATE AND EXCLUSIVE SITE VIEWING."
BE AWARED OF THE PRICE HIKE IF YOU CAN'T RESERVE EARLIER TO BEAT THE INCREASE!
I CAN GUARANTEE THAT
I DON'T OVERPRICE
AND YOU MAY GET
THE BEST PROPERTY
.

BEST RECOMENDED HOUSING PROJECT IN CEBU CITY PROPER AREA:
FOR THE CHEAPEST HOUSE AND LOT FOR SALE PACKAGE AT PHP1,500,000.00 PLS. CLICK HERE!
Provider For All Types Of Affordable Cebu Real Estate Properties, House and Subdivisions, Lowcost Housing and Condominiums For Sale!
TO GOD BE THE GLORY!
Cebu Housing Website
2015 Best real estate website in Cebu!
Copyright © 2011 - 2015, Cebuhousing Webmaster. All rights reserved.
Powered by: www.cebuhousing.net



Disclaimer: All info, data, figure, discount & picture contained in this website are for representation or reference only. We reserve the right to correct any typographical errors. Just enjoy your search here and hopefully found the right properties for housing, condominium, beautiful & elegant homes in Cebu, Philippines!
GID-06
REMEMBER:
The only real estate website in Cebu, who cares and value your money... hereby I can guarantee to you if you're truly decided this time!
For a canvassing buyer pls. don't do it too early because you will discourage later due to price increase of the property and might be sold out already.