Provider For All Types Of Affordable Cebu Real Estate Properties, House and Lot
Subdivisions, Lowcost Housing and Condominiums For Sale!
TO GOD BE THE GLORY!
House and Lot For Sale in Talisay City, Cebu - Rush Sale By Owner
RUSH SALE READY FOR OCCUPANCY UNIT!!!

TALISAY RUSH FOR SALE HOUSE AND LOT, located at Lawaan, Talisay, Cebu. Inside Villa Raya Subdivision, a simple type subdivision with quiet, peacefull environment and excellent for leaving with your familly. This is a second hand ready for occupancy property, for sale by owner.
It is very accessible for just a 5 mins to Robinson Talisay, 15 mins to coming SRP SM Mall of Cebu, 20 mins. to Cebu City, 40 mins. to Mactan International Airport, 10 mins to South Gen. Hospital.
Villa Raya, Talisay City

Location: Villa Raya Subdivision, Lawaan, Talisay City
No. of Bedrooms: 4 + 1 maid s quarters
No. of Toilet and Bath: 3 + 1 maid s quarters
INCLUDES: CARPORT, LIVING AREA, FAMILY HALL, SPACIOUS KITCHEN & DINING, GARDEN & ATTIC (storage or extra room)

Lot Area:120 sq.m
Floor Area:140 sq.m
Floors:Three Storey
Selling Price:Php 5,500,000.00 (negotiable)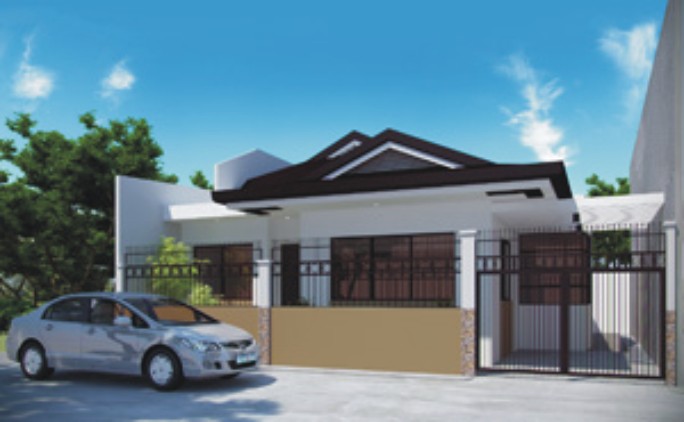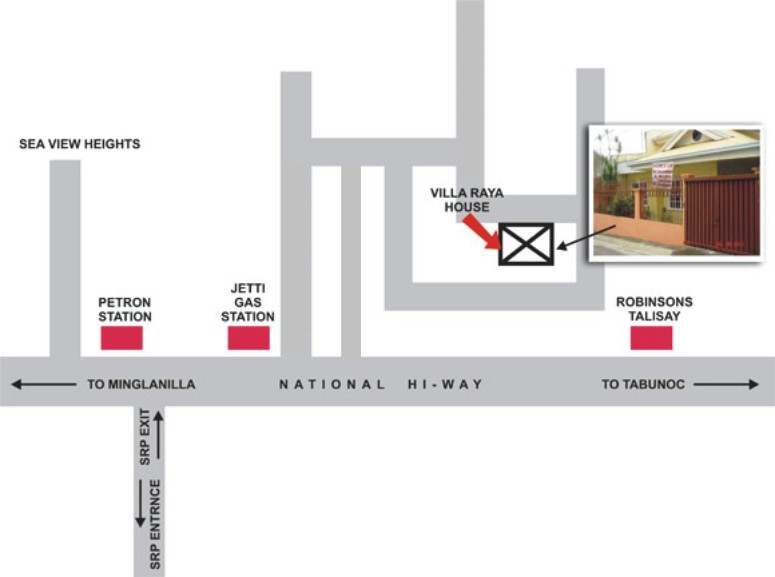 LOOK FOR EDD:
09072909834
TOTAL PRICE: Php 5,500,000.00
Reservation Fee: 50,000.00 ( non-refundable )

a.) 10% discount on spot cash payment of the total price within 30 days: Php 4,900,000.00

b.) Terms of payment:
30% spot cash downpayment w/ 5% discount: Php 1,517,500.00
OR 12 months to pay no discount but zero interest: 133,333.33/mo.

70% balance loanable to bank: Php 3,850,000.00
5 years to pay - 78,059.90/mo. ( Net income required is 234,179.71/mo. w/ ages below 55 yrs. old )
10 years to pay - 50,877.75/mo. ( Net income required is 152,633.25/mo. w/ ages below 50 yrs. old )
15 years to pay - 44,365.09/mo. ( Net income required is 133,095.27/mo. w/ ages below 45 yrs. old )
PLS. RESERVE NOW! TO BEAT THE COMING INCREASE OF THE PRICE.
READY FOR OCCUPANCY UNIT
IT'S HAVING SHORTER PERIOD OF TIME TO PAY THE EQUITY/DOWNPAYMENT & USUAL TERM IS 3 TO 6 MONTHS. DIFFINITELY THE BUYER MUST HAVE READY BUDGET AND ENOUGH MONEY TO PAY ALL NECESSARY EXPENSES NEEDED FOR MOVING IN THE UNIT. IF THE PAYMENT TERM THRU BANK OR PAG-IBIG FINANCING THE BUYER SHALL USUALY WAIT FOR 1 TO 2 MONTHS LOAN GUARANTEE APPROVAL AS MOVE IN REQUIREMENT.
ON GOING CONSTRUCTION UNIT
USUALY THE EQUITY/DOWNPAYMENT TERMS DEPENDS ON THE COMPLETION OF THE HOUSE CONSTRUCTION, MOSTLY IT TAKES 6 MONTH TO ONE YEAR.
THE PAYMENT SCHEME STANDARD WHICH IS BEING PRACTICED BY MOST DEVELOPER IN CEBU, THAT THE BUYER SHALL PAY OFF FIRST THE WHOLE AMOUNT OF EQUITY/DOWNPAYMENT WITH FINANCING LOAN GUARANTEE APPROVAL PRIOR DELIVERING OF UNIT TO THE BUYER.
PRE-SELLING UNIT
THE TERMS OF PAYMENT MOSTLY UP TO 36 MONTHS TO PAY WITHOUT INTEREST. THE BUYER SHALL EXPECT TO OCCUPY THE UNIT FROM 2 TO 3 YEARS FROM RESERVATION DATE. MOST PAYMENT SCHEME STANDARD THAT BEING PRACTICED BY MOST DEVELOPER IN CEBU, THE BUYER SHALL PAY OFF FIRST THE WHOLE AMOUNT OF EQUITY/DOWNPAYMENT . WITH FINANCING LOAN GUARANTEE APPROVAL PRIOR DELIVERING OF UNIT TO THE BUYER